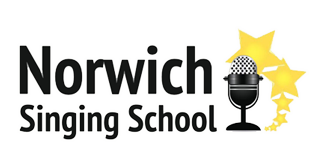 Claim Your
30-Min Starter Session for £1.00

Call: 01603 554 115
or Fill in the Quick-Easy Online Form Here
"Learn to Sing & Perform with Total Confidence
by Your Own Friendly One-on-One Singing Teacher
& Private Vocal Coach at the No.1 School for
Singing Lessons in Norwich & Norfolk..."
I understand I simply fill out my details below now on the quick-easy form and you'll contact me to arrange a date and time for my starter session. I pay just £1.00 now for my first lesson through the 100% secure checkout and any future lessons I attend will be charged to my card securely & easily the day before my lesson, so I don't need to carry cash. I understand I can re-arrange my lessons any time and that late cancellations/alterations within 24hrs of the lesson are fully chargeable. I can't wait to improve my singing & learn to perform with total confidence and want to get started right now:
Simply FIll in Your Details Below Now To Get Started

*Special £1.00 Promotion Ends Soon* If you leave now and return later, there is no guarantee the special offer will still be available. To ensure you don't miss out, claim your special offer now while you can.



Welcome to the Norwich Singing School!
If you are thinking of starting singing lessons to become a professional or just as a hobby, whether you're a total beginner or professional that wants to improve more,
come along to the Norwich Singing school for your first singing lesson!
Our
Norwich singing teachers
will work closely with you to improve you voice, working  on your singing technique, this includes, breathing, tuning, range, tone, strength and much more. We also will work on your confidence and performance skills.
Lessons can be recorded through our professional equipment, so students experience working within a recording studio environment. Once we have the perfect recording, students can take there songs home on cd, slowly creating you own demo, perfect for sending off to auditions, contacts or for your own personal use.
Singing lessons for beginner students across Norwich & Norfolk
Our friendly singing teachers offer private singing lessons for both beginners & professional singing students across Norwich. Whether you're a total shy & nervous beginner who would like to develop your singing hobby or maybe you just want some vocal tuition for an upcoming performance, we help both kids and adults of all ages learn how to sing and improve their performance from all areas of Norwich such as:
Norwich
Bowthorpe
Catton
Costessey
Cringleford
Drayton
Eaton

Hellesdon
Sprowston
Taverham
Thorpe St Andrew
Hethersett
Brundall
Wymondham
...and provide singing lessons, confidence building, vocal classes, voice, tone, skill training, musical direction and performance lessons throughout Norwich and Norfolk.

Whether you're into Pop music, R&B, Classical, Mowtown, Blues, 50's, 60's, 70s, 80's, Soul classics or any other musical genre or style we'll help you improve your singing voice and take your performance to the next level so you can sing in front of large crowds and follow your singing passion.

FAQ
How does it all work?
Great question! Your singing journey starts right here on our website. You'll simply fill in your details on the quick-easy form, pay for your first lesson using the 100% secure shopping cart then shortly after that you'll receive a call from us to book in a date & time that suits you best. Any future lessons after your starter session will be charged to your card 24hrs before your scheduled lesson so you don't need to carry any cash.
Where are you located?
The Norwich singing school is located on City road in Norwich. You can see the map and get directions on our contact page here.
I'm kinda shy & nervous about my voice…is this for me?
Great, you're perfect! We specialize in turning shy and nervous singers into dazzling performers that beam total confidence. You'll learn to think, feel, breath, sing & perform with total inner confidence and become the best version of YOU as a singer & performer.
Does age matter?
Not at all! We teach students of all ages from school kids preparing for fame all the way up to 'young-at-heart' older generations who want to improve their voice or sing as a passionate hobby.
Can you teach anyone to sing?
YES! Singing is a SKILL that anyone can learn. With one-on-one singing lessons and some practice, over time you'll improve your voice and feel more confident as a singer. We'll even give you the opportunity to perform in front of live crowds if you want to. Remember, you can't get to the next level without feedback and guidance from a mentor, and that's what we're here for. 100's of students choose to learn to sing with us every week because we're GREAT at getting YOU to the next level.
Can I record some songs?
Absolutely! During our lessons together we'll work on a few particular songs together to get them perfect, then you can record them in our recording studio experience so you can take your very own demo home and use it for your career, audition materials or even a beautiful heart-felt or fun gift.
What happens in my first singing lesson?
The starter session is where we'll talk about your goals & ambitions, discuss some songs you'd like to learn, walk through some simple vocal exercises and prepare your learning schedule so you can develop your talent on a continual basis and learn to sing and perform like a STAR. You won't EVER be poked or prodded into anything you don't want to do. Our singing teachers are the friendliest & most welcoming bunch there is and our coming weeks together are going to be FUN!
Ok, I'm in, this is definitely for me. How do I get started?
Awesome! Simply complete the quick-easy form on this page, buy your first lesson through he secure checkout and we'll call soon to schedule you in. It's super-easy and you'll be setup within 60 seconds: Get Started Now


Our Students LOVE Us & You Will Too!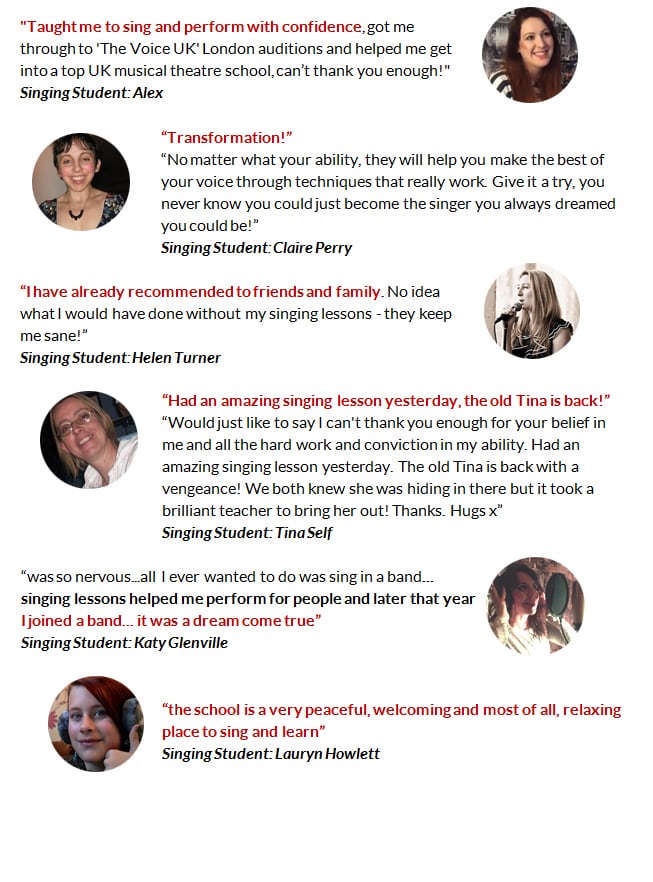 Yes! I Want To Get Started Now


Follow your singing passion now and get started today by claiming your
starter singing lesson in Norwich

Have a Friend or Relative that Enjoys Singing...?





Share This With Them Now:


*They'll LOVE You for it!*